Weeks of fighting between Israel and Hamas have left whole neighborhoods in the Gaza Strip in ruins and critically damaged basic infrastructure. According to the United Nations, around 10,000 buildings have been destroyed or smashed beyond repair, leaving some 65,000 people homeless.
U.N. satellite imagery of several neighborhoods before and after shelling raises the question: How is Gaza going to rebuild this devastated landscape?
JARARA, CENTRAL GAZA: July 6, 2014 – Aug. 1, 2014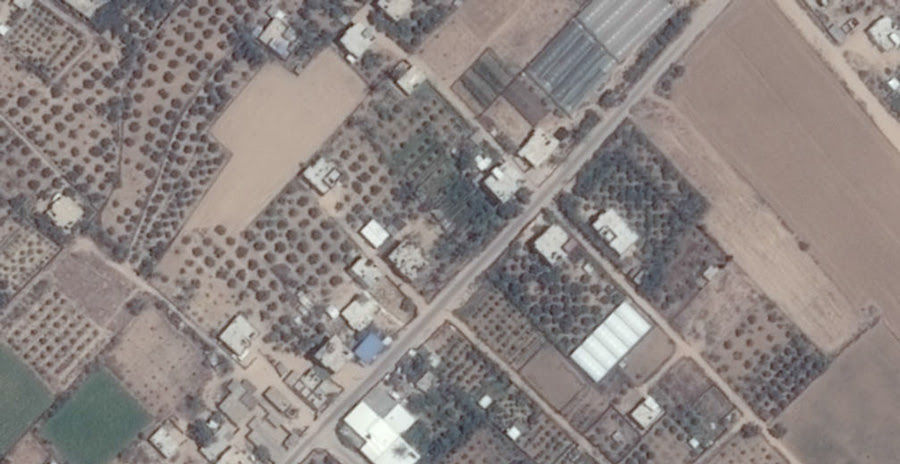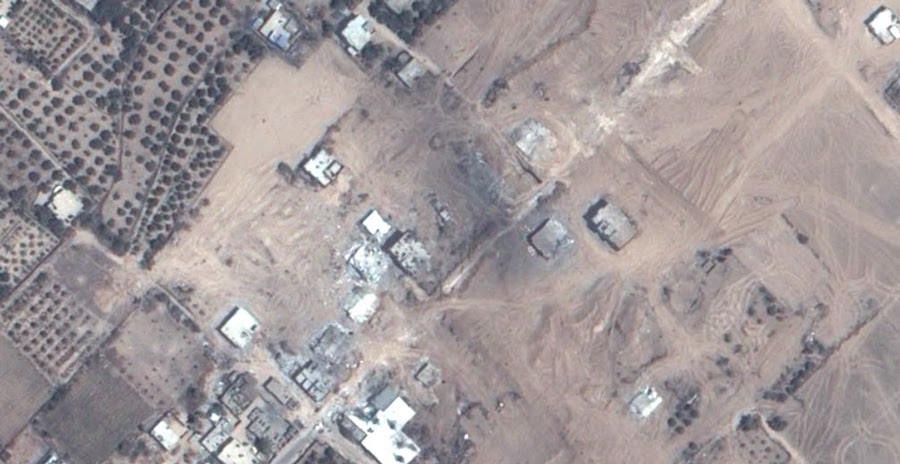 (Images: UNITAR/UNOSAT)
ATATRA, NORTH GAZA: July 6, 2014 – July 25, 2014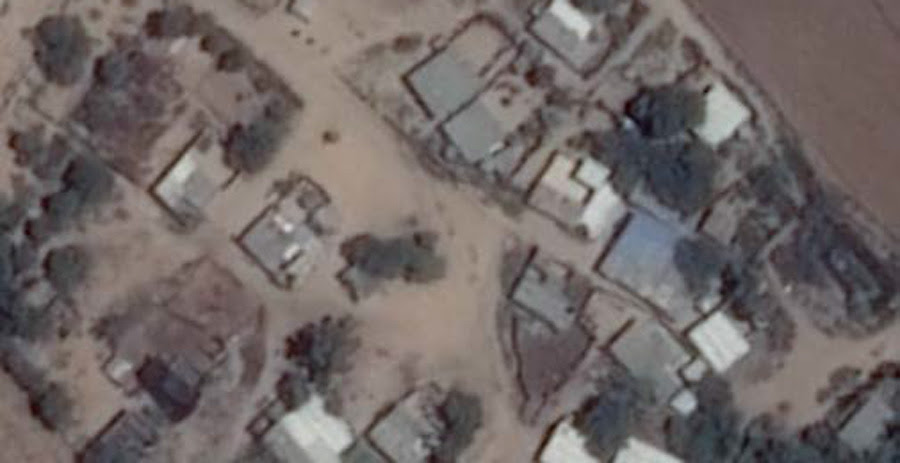 (Images: UNITAR/UNOSAT)
Who is going to pay for the reconstruction?
Mohammed Mustafa, the Palestinian deputy prime minister, told Reuters on Friday that rebuilding Gaza would cost at least $6 billion. As another temporary ceasefire ends with rockets launched from Gaza, Palestinian officials negotiating a longer-term truce have said international funding for Gaza's reconstruction must be part of the deal. Norway agreed to hold a donor conference next month to raise money.
But this is Gaza's third war in just over five years, and experience suggests that rebuilding will not be easy.
In the aftermath of the 2008-09 war, countries around the world pledged nearly $4.5 billion in humanitarian aid and reconstruction funding, including $1 billion from Saudi Arabia and $900 million from the U.S. But little of that money ever arrived.
"Faced with conflicts or natural disasters that capture the world's attention, states make generous pledges," Colum Lynch wrote in a 2010 Foreign Policy article on aid pledges to Gaza. "But getting them to actual[ly] cut a check requires a sustained diplomatic effort by the United Nations."
Palestinian officials are now wary of relying on donor promises. "We want real aid and not words," Palestinian housing minister Mufeed Al-Hasayna told Reuters in July.
The Palestinian government cannot afford to foot the bill itself; the Western-backed Palestinian Authority run by President Mahmoud Abbas has operated on the brink of financial collapse for years. Hamas ran its own government in Gaza until a bitter rivalry with Abbas' party, Fatah, ended in April. That government was also headed to financial ruin after Egypt closed smuggling tunnels under its shared border, cutting off a crucial source of the Hamas administration's revenue.
The Palestinian territories have long been kept afloat by international donors. The U.N. has warned for years that other countries are growing weary of sending aid, and the repeated bouts of fighting in Gaza may further harm aid prospects. Chris Gunness, spokesman for the U.N. agency for Palestinian refugees, said in an interview with The WorldPost last week, "If you were a donor, how would you feel about giving money to a place that every couple of years, a lot of it gets flattened by Israeli military activity?"
How will they get aid into Gaza?
Even with funds in place, a major hurdle will be transporting the materials for reconstruction across Gaza's borders, which are tightly controlled by Israel and Egypt. After the 2008-09 war, humanitarian groups said the reconstruction effort was hamstrung by Israel's ban on bringing construction materials into Gaza.
Israeli officials said on Wednesday that their position stands: They will not allow cement into Gaza without guarantees that it won't be used by Hamas militants, for example, to build more tunnels to attack Israel. Egypt also said it would not be easing restrictions at its crossing into Gaza, the Associated Press reported.
One solution, proposed by European countries trying to negotiate a longer-term deal between Israel and Gaza, is for an international body to oversee the entry of materials into Gaza and ensure they don't fall into militant hands, according to Israel's Haaretz newspaper. Hamas has also signaled it is willing to allow Abbas' government, which has espoused non-violence, to oversee the reconstruction process inside Gaza.
The independent International Crisis Group's Nathan Thrall said the latter idea could be politically attractive to both Hamas and Israel. "Israel can claim it is weakening Hamas by strengthening its [Palestinian] enemies. Hamas can claim it won the recognition of the new government and a significant lifting of the blockade," he wrote in the London Review of Books.
How long is this going to take? Won't people be homeless in the meantime?
It's not clear how long reconstruction might take. First, the full extent of the damage needs to be assessed and an agreement reached on getting the money and materials in place.
It is also not clear where people will live until then. Around one-third of nearly 300,000 Palestinians sheltering in U.N. schools have left since a 72-hour ceasefire went into effect Tuesday. The U.N. warns that many others have nowhere else to go and will continue to live in its classrooms. The war has left people sleeping in parks, setting up makeshift tents or cramming into relatives' apartments.
With some of the most densely populated areas in the world, Gaza already had a housing problem — a shortage of about 75,000 homes. The U.N. was still finishing its rebuilding work from an earlier war when fighting broke out in July.
BBC World Affairs correspondent Jon Donnison told HuffPost Live on Wednesday that he met one 80-year-old man in Gaza whose house had just been destroyed for the third time. Millions of dollars poured into the territory for reconstruction over the years "has all just gone to waste," Donnison said.